Duck Formula - Adult
£

1.95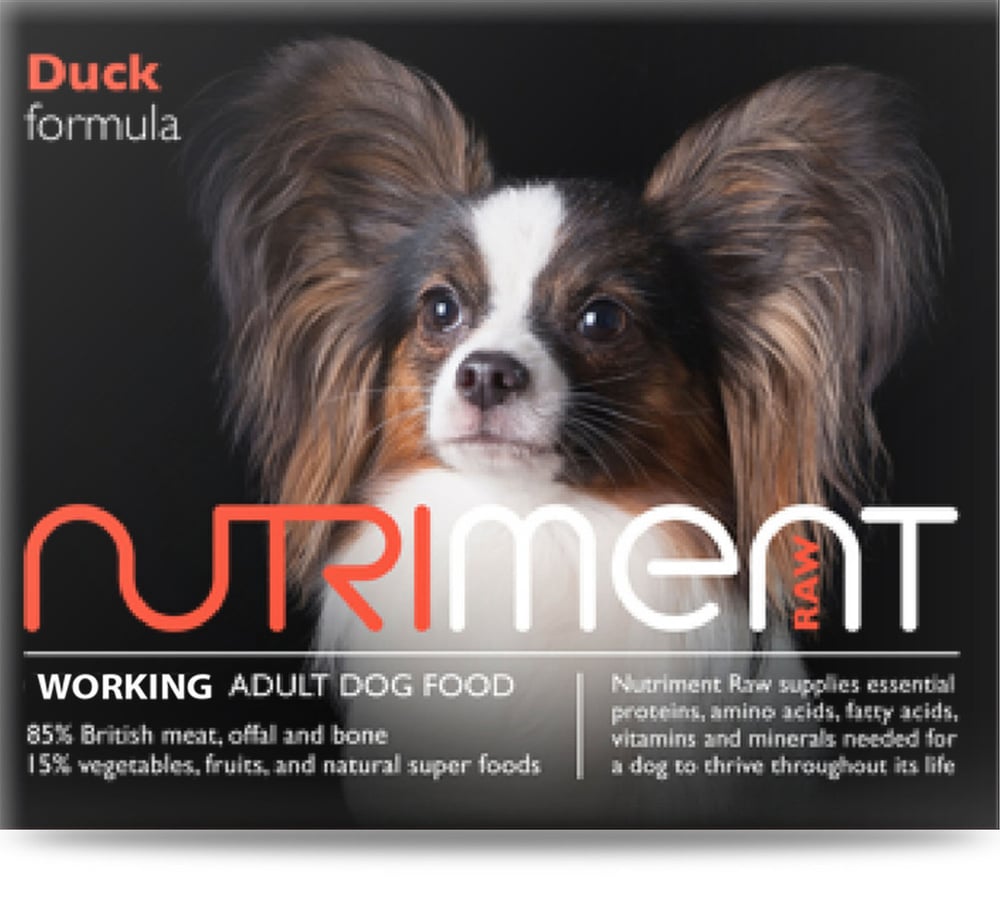 Maximum 10kg or 20 Trays for overnight delivery
FREE DELIVERY FOR POSTCODES:
SK1, SK2, SK3, SK4, SK5, SK6, SK7, SK8, M19 Enter LOCAL at checkout
Collection welcomed Enter COLLECT at checkout to remove shipping
Don't Live in the postcodes above? Are you within a 6 mile radius? - Delivery is £5 - Collected at the door. Check Radius
If you're within our radius, just enter FIVER at checkout to get delivery for £5 (Collected at the Door)
Free Delivery on LOCAL (within the above radius) orders over £50 - Just enter 50 at checkout

Sold in 500g trays or 1.4kg chubbs.

Feed 2-3% of the dog's ideal body weight per day, ideally spread over two meals.

Contains 85% fresh meat and bone*.

Ingredients:

British Duck with Bone, Fresh Carrots, Fresh Pumpkin, Fresh Broccoli, Fresh Green Curly Kale, Scottish Cold Water Salmon Oil, Organic Virgin Coconut Oil, Raw Sea Kelp Powder (Laminaria japonica), Bilberry Powder (Vaccinium Myrtillus), Spirulina Powder (Spirulina platensis), Wheat Grass Juice Powder, Barley Grass Juice Powder, Chicory Root Powder. Whole Milled Flaxseed, Whole Milled Sesame Seeds, Whole Milled Sunflower Seeds, Wheat Germ Oil (natural vitamin E)

*Please Note: this product does not contain offal.
Share